Bienvenidos a la sección Videojuegos olvidados, donde podréis disfrutar del esfuerzo de un hombre insignificante por recordar anécdotas sobre videojuegos que a nadie le importan.
A continuación, una relación de programas informáticos que marcaron mi infancia y, probablemente, la vuestra. Sus respectivos análisis cargados de nostalgia y las instrucciones necesarias para jugarlos en la actualidad se encuentran a un solo click de aquí: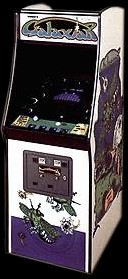 1942
4D Sports Boxing
Aliens
Altered Beast
Asteroids
Bad Dudes Vs. DragonNinja
Barry McGuigan World Championship Boxing
Battle Zone
Beach Head
Best of the Best
Bomb Jack
Bomberman
Bruce Lee
Budokan
Cabal
Cannon Fodder
Centipede
Championship Wrestling
Chaos
Chase H.Q.
Death Knights of Krynn
Defender
Destruction Derby 2
Discs of Tron
Donkey Kong
Dragon Ball Z
Dragon's Breath
DragonStrike
Dynasty Wars
Enduro Racer
Eye of the Beholder II
F-15 Strike Eagle II
F-Zero
Fantastic Voyage
Fantasy Empires
Fernando Martín Basket Master
Fighter Pilot
Final Fight
Galaga
Gauntlet
GBA Basketball
Ghostbusters
Ghosts'n Goblins
Gladiator
Golden Axe
Green Beret
Highway Encounter
Honda RVF
Ikari Warriors
Jack the Nipper
Kick Off
Killer Instinct
La Pulga
Lakers vs. Celtics
Marble Madness
Master of Magic
Match Day
Micro Machines
Moon Cresta
Nebulus
Ninja Gaiden
Operation Wolf
P.O.W.
Pac-Man
Ping-Pong
Pirates!
Pitfall
Pole Position
Populous
Predator
Pro Tennis
Punch-Out!
Quake II
Raid over Moscow
Rainbow Islands
Rambo
Rampage
Rastan
Rescue on Fractalus!
Rock'n Wrestle
Romance of the Three Kingdoms III
Saboteur!
Section Z
Sensible Soccer
Shogun
Space Invaders
Speed King
Speedball 2
Spy vs. Spy
Street Fighter II
Street Rod
Strike Force Harrier
Stronghold
Super Contra
Super Hang-On
Super Mario Kart
Super Mario World
Super Off-Road
Super Sprint
Super Tennis
Tai Pan
Targhan
Teenage Mutant Ninja Turtles
Test Drive
Tetris
Thanatos
The Ancient Art of War
The Dark Heart of Uukrul
Track & Field
Turbo Esprit
U.N. Squadron
Ultima Online
Unlimited Adventures
Viper Racing
Where Time Stood Still
Who Dares Wins II
World Series Baseball
WWF Superstars
Zorro
NOTA: Hola. Sois cientos los que me habéis echado en cara tener un dominio llamado Poetamaldito.com, donde no hay una sola poesía. Pues sí las hay, LISTOS. OK VALE, no las hay. Pero hey, tenemos VIDEOJUEGOS!